March 2nd, 2009
On Friday a bit of an online civil war broke out centering around the new Joss Whedon show "Dollhouse."


This Penny Arcade comic, and subsequent blog post, is seemingly what stirred the angry Whedonites who came to the show's rescue. A later twitter post by Scott Kurtz of PVP followed suit in saying the show was just not good.
While I am a fan of all three of these parties on the Anti-Dollhouse front, I think their outlook on this is a bit askew.

Now before I get lumped into the side of the bloodthirsty Whedonites, I'm going to say I'm not necessarily a die hard Whedon fan. Of the franchises he's most well known for, "Buffy the Vampire Slayer" and "Firefly," I'm only a fan of the latter. I enjoyed his writing in the comics I've read "Astonishing X-Men" and "Runaways" as well as the "Serenity" comic mini-series. But I've hardly felt that everything he does is awesome simply because he touched it. And that being said, I've been enjoying "Dollhouse."
I take exception with the judgement placed on "Dollhouse" by the Penny Arcade/PVP creators because they seem to be basing their assessment of it as if it's a long running series that failed to live up to it's potential.
As of last Friday, the show has had a total of THREE episodes. So to make a statement like "I keep watching Dollhouse" as if it's had some extensive run on TV is just wrong. Saying "I keep watching 'The Simpsons'…" "I keep watching 'Lost'…" even "I keep watching 'Heroes'…" works as these have all had years of TV time to build something. In the case of "Simpsons" it's just run too long, where "Lost" and "Heroes" have just failed to live up to what it could have and maybe should have been. "Dollhouse" is still in it's infancy. They're still trying to build something out of nothing, that doesn't happen over night.
Being familiar with "Firefly" I'm going to make a comparison between it and "Dollhouse" in saying that, and I may be alone in this, that the first three (Four if you count the opener as a 2-parter) were probably the weakest episodes of it's short-lived run. It wasn't until the fifth or sixth episodes that they started getting to stories that involved less "Get to know the characters" and more "These characters are doing this." If by episodes five or six of "Dollhouse" if they've failed to make anything of the characters, fair enough in giving up on it, but I think three episodes in is quite premature.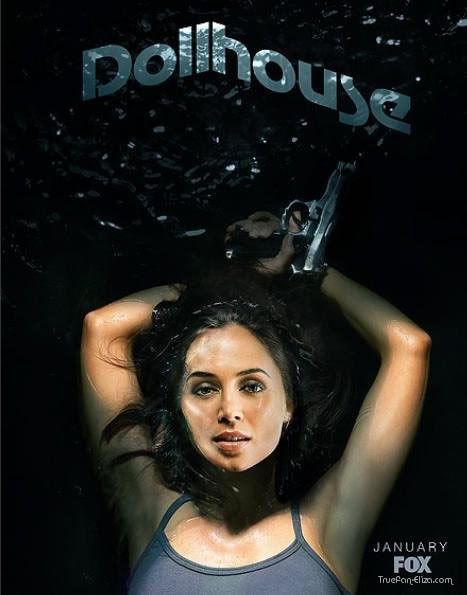 I also think that the expectations for the show were set too high. "Buffy" was obviously a huge success, "Firefly" found a large following post-cancellation, popularity to a ridiculous degree where people live their lives around these fictional worlds. Viewing parties, convention cosplay, normal everyday cosplay. These people have grown to love the works of Whedon so much that they got a little over-excited a the prospect of a new show by him. And now they're judging the show unfairly (and prematurely, as previously stated) based on their own unreasonable expectations set by the importance they've put on his past work in their lives.
With this in mind, I ask that people who've given up on "Dollhouse" to give it a second chance and not look at it as a show by the guy who did "Buffy" or "Firefly." Not as a show that's immediately going to give you everything it's got in the first episode. But rather as a new show that has a story to tell that can't fit within one hour a week. Erase your preconceptions of the show and it's relation to past things you love. Then base your opinion off of what's being presented to you, and not condemn it for breaking a promise it never made.